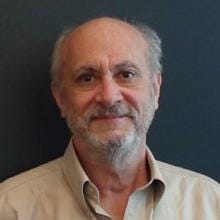 I'm at the Northwestern causal inference workshop where the statistician Don Rubin is teaching. Rubin, as you probably know if you're reading this, is often credited as inventing the potential outcomes framework. But if you dig deeply into Rubin's writings, or read interviews with him, he is constantly referencing a 1923 publication by Jerzy Neyman. Rubin claims repeatedly that the potential outcomes framework was not original to him, but rather was invented by Neyman. And then in the same breath, Rubin will also then point to Ronald Fisher's 1925 book, Statistical Methods for Research Workers, for noting that randomization was a reasoned basis for causal inference and therefore experiments should be randomized.
Scott's Substack is a reader-supported publication. To receive new posts and support my work, consider becoming a free or paid subscriber.
Now I have read Rubin for years, and if Rubin tells me that Neyman invented potential outcomes, then he did. But just listening to thin…
Keep reading with a 7-day free trial
Subscribe to Scott's Substack to keep reading this post and get 7 days of free access to the full post archives.